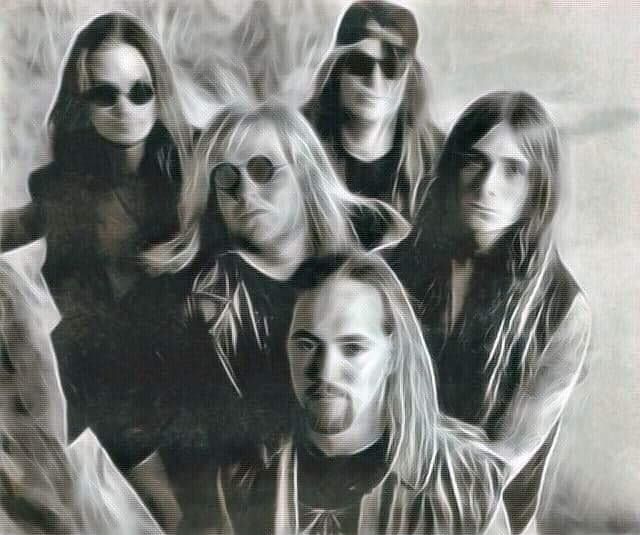 Mudd Bucket was formed in 1991 as Naked Daisy. In January of 1993 vocalist Doug McCamley joined them. By February of 1993 the band had gone in and recorded their first demo. The name Mudd Bucket was incepted at their first show in February 1993 when Doug wouldn't go under the name of Naked Daisy so the band left the name up to him, seeing a bucket of drywall mud at the entrance of the night club they were performing at, the name Mudd Bucket was formed.
By January of '94 the band went in to record their second demo at Admiral Sound in West Seattle. Two of the six songs on that demo, "Monkey" and "Salt Shaker", started getting local airplay on KISW and the Funky Monkey radio stations. The band grew in popularity, thus their draw at local venues increased sizably and they were thrown onto the national circuit. Dee Snider Ace Frehley, Dokken, LA guns , New American Shame, Zebrahead, Great White, and Nazareth were some of the notable acts that Mudd Bucket was direct support for.
By '95 they were headlining shows across the Pacific Northwest and their songs were now being played in some of the openings credits on the Man Show.
By '96 bassist Robert Kelley left the band and was replaced by Jim "Big Daddy"Martinez. Vocalist Doug McCamley had a side project going on with members of Panic, Lipstick and Heaven that took focus off of Mudd Bucket. They played fewer and fewer shows since the take off of Doug McCamley's new project, Landfill. In late December of '97 bassist Jim Martinez left the band and Frankie Parker and Jody Harstad started a top 40 band. Soon the band Mudd bucket was no more.
No more until the Reformation in 2002 when they got back to the original band and played several shows just to end back up on the local circuit playing select headlining shows. After 2005 the band has played a handful of shows but finally released a CD to the public which sold over 5000 copies in the first month. Since then no more shows, except a reunion on stage for a party have been played. In the spring of 2017 Doug McCamley and Robert Kelley have tried to reform the band with enthusiasm but due to projects and health issues of the other members they still have to get a show off the ground but are trying hard to either to reform or re- invent the band with new members.