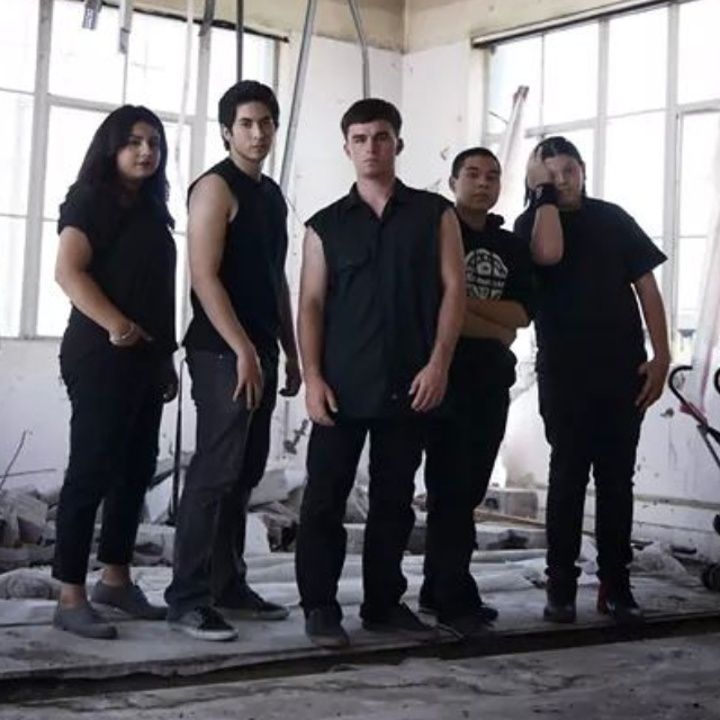 Scurvy Kids are a Los Angeles based Punk Rock band that consists of Ben (vocals), Nicole (bass), Christian (drums), Brandon (guitar) & Brinley (guitar).

We like to play fast paced, somewhat angry sounding music with lyrics based on personal beliefs & experiences, our favorite foods, playing pranks, picking goobers, telling dumb jokes, farting and overall just being jerks.

We have shared stages with Misfits, John 5, Fear, Agent Orange, Doyle, Michale Graves, Blitzkid, D.O.A., The Dickies, Wednesday 13, Koffin Kats, D. I., The Undead, Once Human, Zeke, Unwritten Law, Nashville Pussy, 45 Grave, Rikk Agnew, Duane Peters, Order Of The Fly, Calabrese and so many more.
We are currently booking all over Southern California (We are all in college) and will travel as schedules allow.

For booking inquiries please contact Carlos Anguiano at scurvykids@yahoo.com