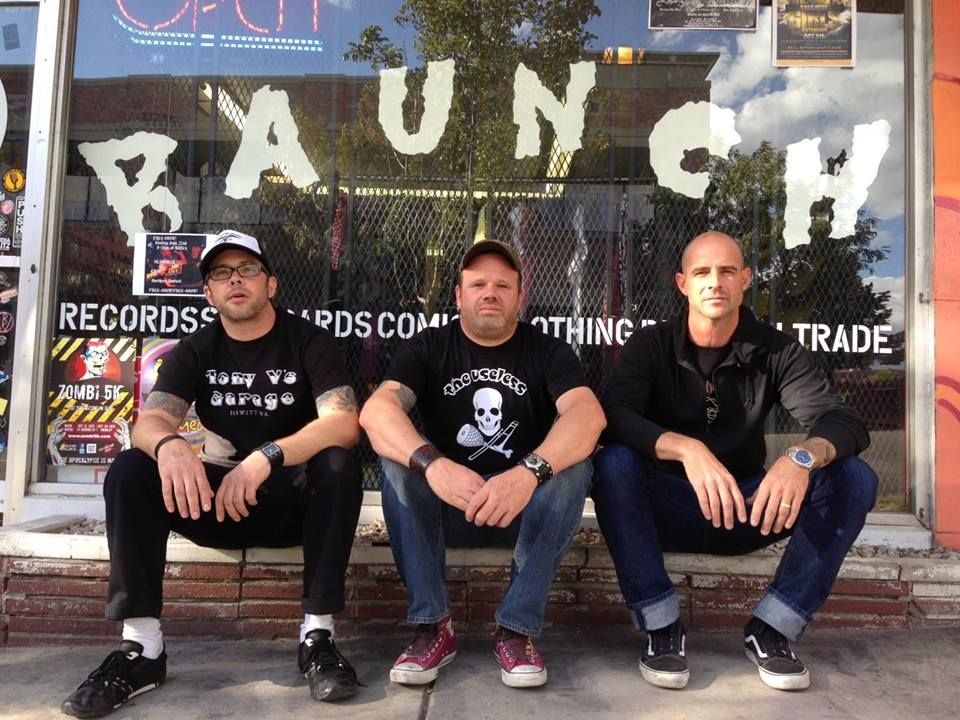 Heavily inspired by the Cramps, Dick Dale, Mad Sin, and the Misfits, this DIY three-piece is steadily gaining the heartland minds of music lovers of all types, from whiskey-drinkin 'billys', pukin' punkers and alt-country misfits, to long-haired rockers, head-bangin lunatics, and hard-core psychotics.
Having shared the stage with Koffin Kats, Chop Tops, Three Bad Jacks, Stellar Corpses, The Hedcat, Sawyer Family, The Recently Deceased, and The Rocketz, this punk-rock trio is right at home in psychobilly, rockabilly, punk, surf, rock-n-roll, or metal shows.
Demoni's unique combination of punk-rock beats, psychobilly bass lines, surf-heavy guitar riffs, and horror-movie-based-lyrics make both their regular songs and instrumentals a high-energy in-your face experience leaving audience members wetter than The Creature from the Black Lagoon, hungrier than a freshly-turned zombie, and crazier than Jason on a Friday night.
Since it's inception, Demoni has experienced several change-ups, most recently adding Cody Roy on the drums in 2009 and Ethan Davis on the stand-up bass in 2011. "This is what Demoni was always supposed to sound like" says Andy A, guitarist and lead singer for Demoni. "We always had the potential, but with this lineup… the chemistry is good… and we're great friends… But most importantly, we're pushing each other every single day. And it's showing."
Regardless of the audience, the other bands on the bill, or the venue itself, Demoni is relentlessly focused on one thing – delivering fun, high-energy, rockin' experiences that audience members will be telling their friends about the next morning.