Sadly, our Graveyard is filled with brilliant artists and individuals who have shaped PIG Records and its affiliates, Ever Rat Records, Ever Rap Records, Subcore Records, PB Records, PIG Comics and Books, Subway Magazine, and PIG TV. Those eligible for the Graveyard include artists who have had their work released by any of the aforementioned entities, and others who have worked with or supported those entities.
---
Rob Bruce
December 30, 1967 – July 14, 1990
vocalist
Curt Bruce
December 3, 1969 – July 14, 1990
guitarist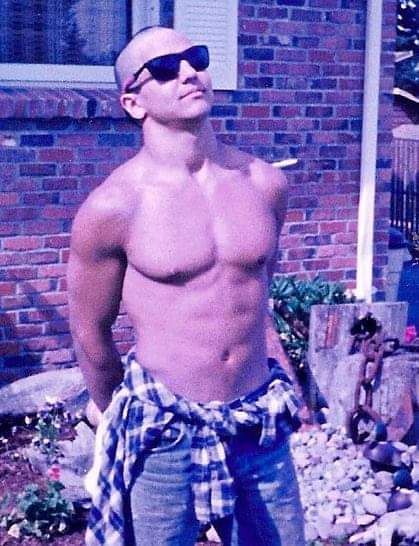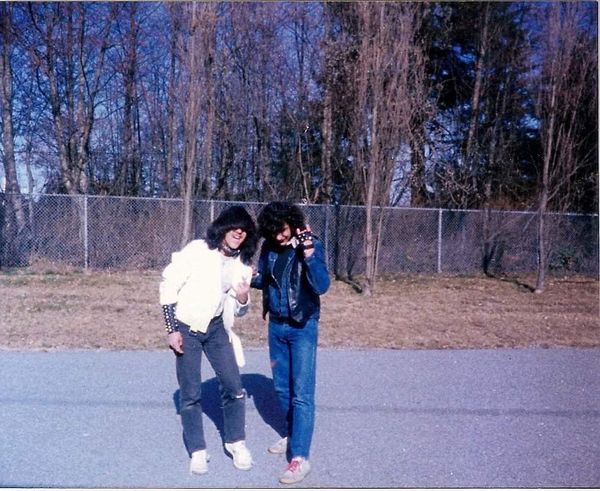 In 1988, Curt Bruce and Brian Fritts founded the notorious band Bigtop in Everett, Washington. They were later joined by Curt's brother Rob on vocals, Phil Bentz of The (infamous) Dehumanizers on bass, and Tom Pulley on drums. On July 14, 1990, Curt and Rob, and their girlfriends Jennifer Olive and Mayumi Paull, were on their way to Portland to attend a show by The Accüsed, when their Volkswagen was struck by a drunk driver who ran a stop sign. Tragically, all four of their young lives were taken that day. The band continued without replacing Curt. Kirk Verhey jumped in on vocals in tribute to the Bruce brothers. Bigtop appears on the PIG Records release North Sound Punx, and in the bonus material on Metal Meltdown 4.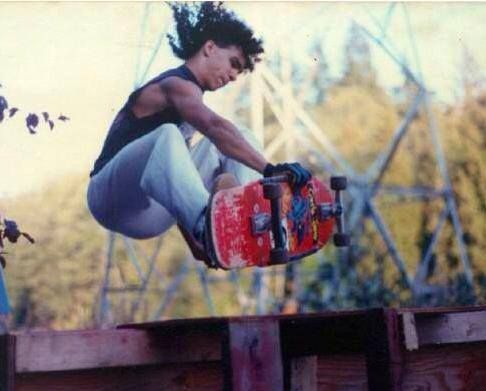 ---
Kevin "GG" Allin
August 29, 1956 – July 28, 1993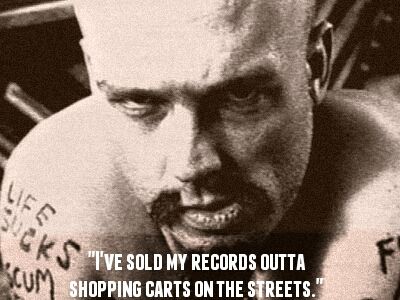 GG Allin's album Anti-Social Personality Disorder – Live! was originally slated to be released by Enigma Records, but the label scrapped those plans after GG's assault arrest. In stepped the fearless David Portnow, with his label Ever Rat Records, to ensure that musical and creative freedom prevailed.
---
Chibon "Chewy" Batterman
September 3, 1965 – February 17, 1996
The Accüsed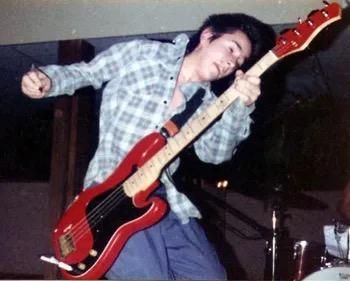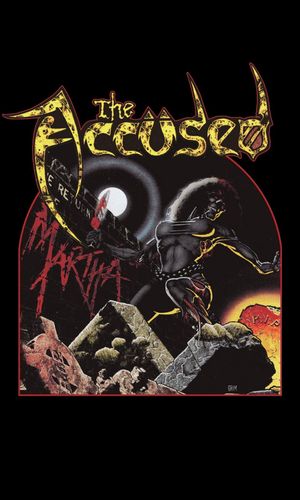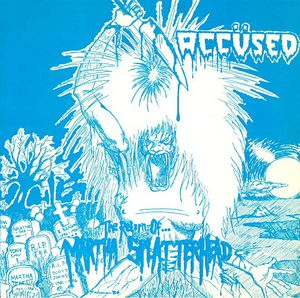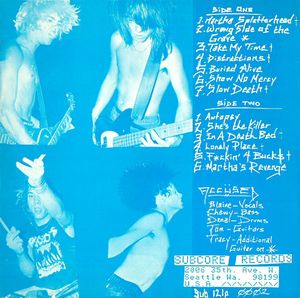 The Return of Martha Splatterhead was originally released on David Portnow's first label, Subcore Records.
---
Eldon Wayne "El Duce" Hoke
March 23, 1958 – April 19, 1997
Mentors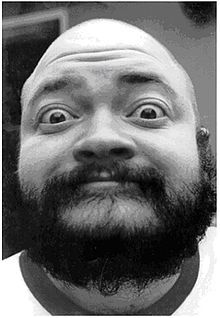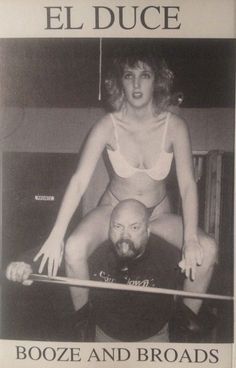 "Rest ye well my friend"
---
Giuseppe Codeluppi
December 27, 1957 – October 6, 2002
Raw Power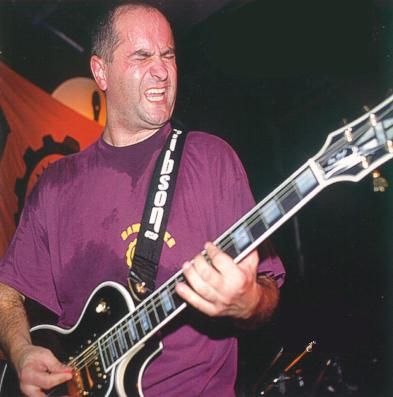 "Hear that guitar screaming from heaven's gutter!"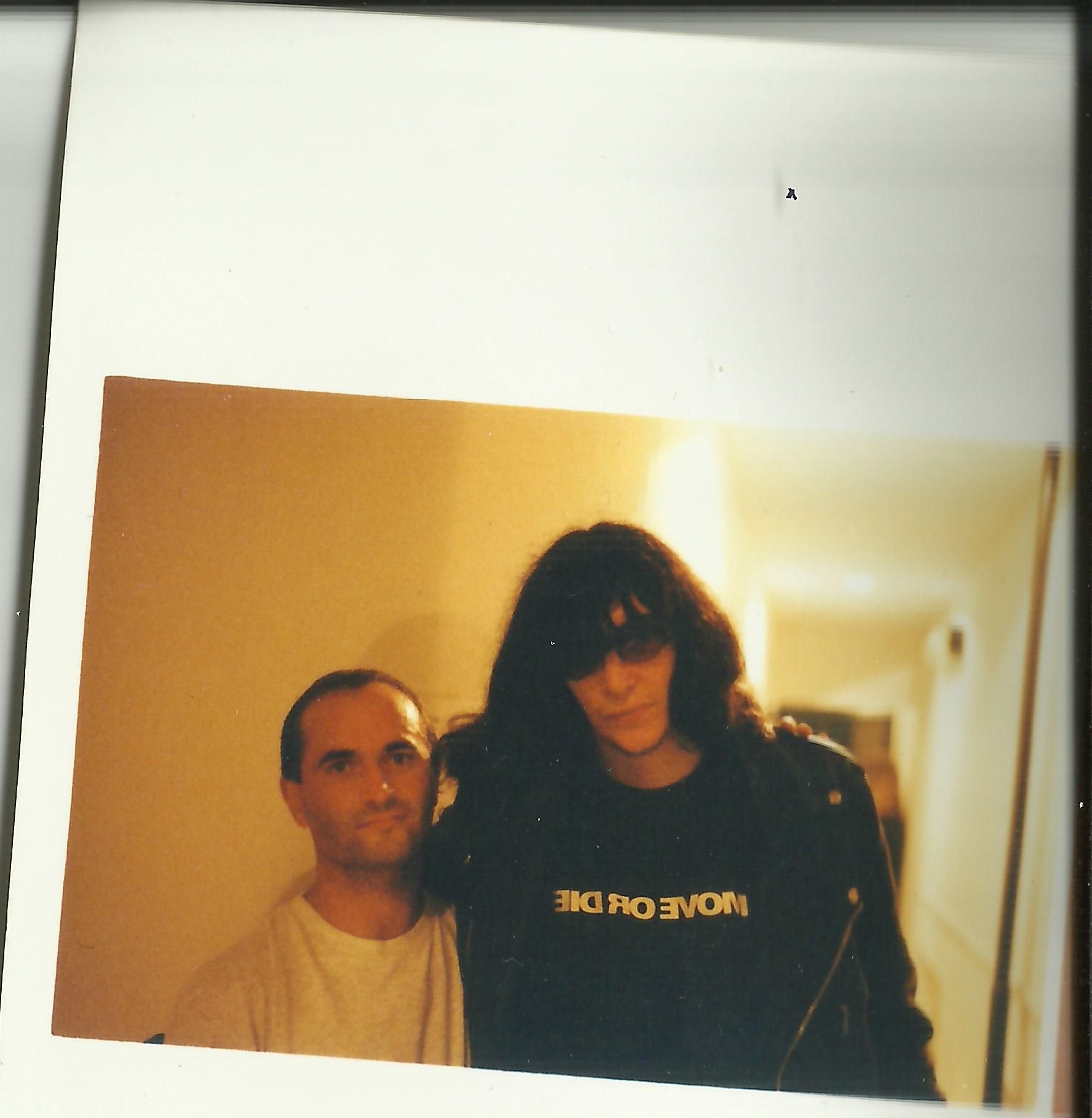 ---
Tom "Pig Champion" Roberts
November 4, 1958 – January 31, 2006
Poison Idea
Our Namesake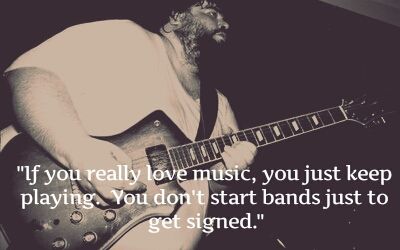 A title like "Pig Champion" is a lot to live up to. Tom Roberts, however, had no problem proving himself worthy. To this day, he holds the record for largest lead guitarist in music history, weighing in at 450 pounds. Despite his (for pansy-ass bitches) disabling girth, he toured with Poison Idea for over 20 years, released dozens of albums, and made an enormous impression on the hardcore scene. With his massive dedication, he inspired PIG Records to carry on his name, and legacy. Tom "Pig Champion" Roberts, you have made a permanent impression on the couch cushion of our souls.
---
Tom Kisor
September 21, 1960 – November 1, 2010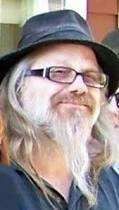 Tom Kisor was the frontman of Death Squad, an early extreme metal band from the mid-1980s. Their only two releases were on Ever Rat Records. Their debut album, Split You at the Seams, was the heaviest form of metal ever released by Ever Rat, or indeed by any Washington State label at that time. This Olympia-based quartet roared back with their second release, Driving Blind. Both albums received rave reviews, and the band is considered to be one of the earliest influences on extreme metal in Washington State, a scene which exploded in the mid-1990s. Death Squad's albums have been reissued on PIG Records, as have the Metal Meltdown compilation albums from the same era, which now have bonus tracks from Death Squad included. Thank you, Tom, for all that you contributed to the scene. 
---
Shane White
May 18, 1966 – October 21, 2014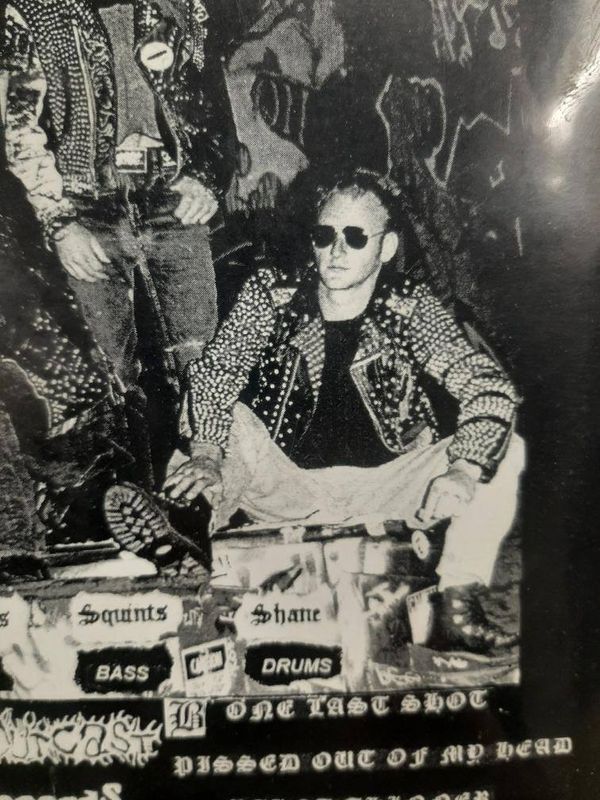 Shane White was a Northwest drum legend who played in such bands as the Dead City Rebels, Bloodclots, Wiseguys, and MC Stagger and the Red-Eyes on his way to becoming the drummer for Mace. Mace's second album, The Evil in Good, was released by Ever Rat Records, immortalizing the drum sounds of Shane.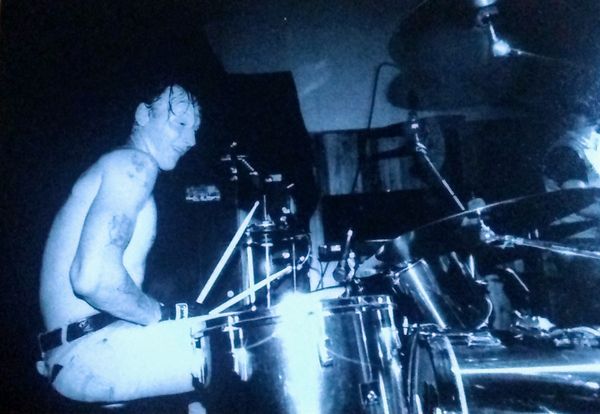 ---
Sonnie "FlyTrap" Cozine
February 18, 1973 – July 28, 2017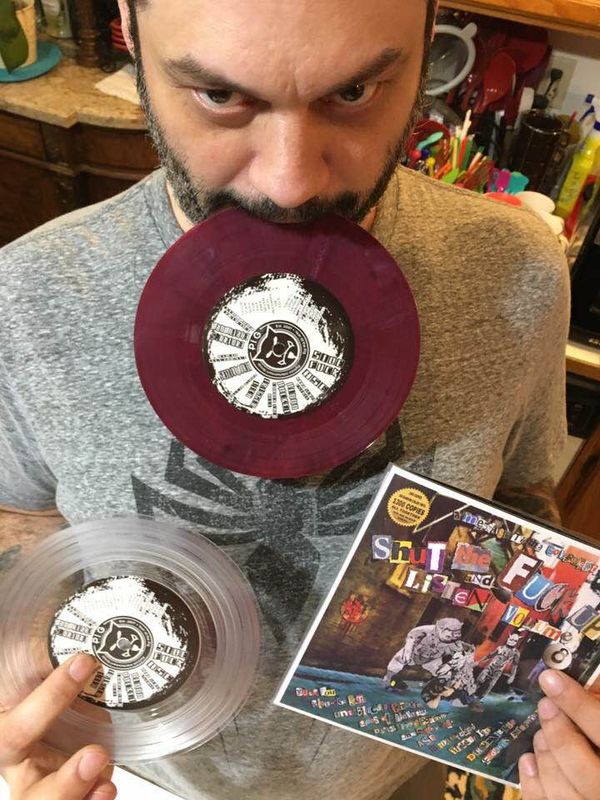 Sonnie Cozine produced numerous record covers and other artwork that has yet to be published. All of it will eventually see the light of day; I will make sure of that. Sonnie spent more than three decades of his life creating art for the Northwest independent music scene, particularly for punk and metal artists. At the ripe old age of 14, his first show flyer was published. By the time he was 18, his creations included over 200 posters and several album covers, and he would continue working for the rest of his life. Sonnie designed and produced the following projects for PIG Records, among many others:
Shut the Fuck Up and Listen Volume 8 (full jacket and cover art)
Pamela Des Barres–The Dehumanizers split (repackaged)
Fresh Corn and Premium Bananas by The Dehumanizers
The Dehumanizers poster
Business cards, advertisements, and numerous PIG logos (we have hundreds)
   I knew Sonnie for over three decades, but during the last two years of his life, I spoke with him daily and visited him occasionally. On a personal level, I would like to say goodbye to my great friend. On a business level, his loss has impaired PIG Records. His service was invaluable.
   An adaptation of "Richard Hung Himself" by the Adolescents/D.I., in memory of the late, great Sonnie Cozine:
'Cause Sonnie hung himself
Sonnie hung himself
It happened just the other day
Jesus caught and pushed him off the shelf
He thought he'd find a better way
– David Ulysses Portnow a/k/a PIG
---
Kyla Brown
October 30th, 1990 - August 18th, 2018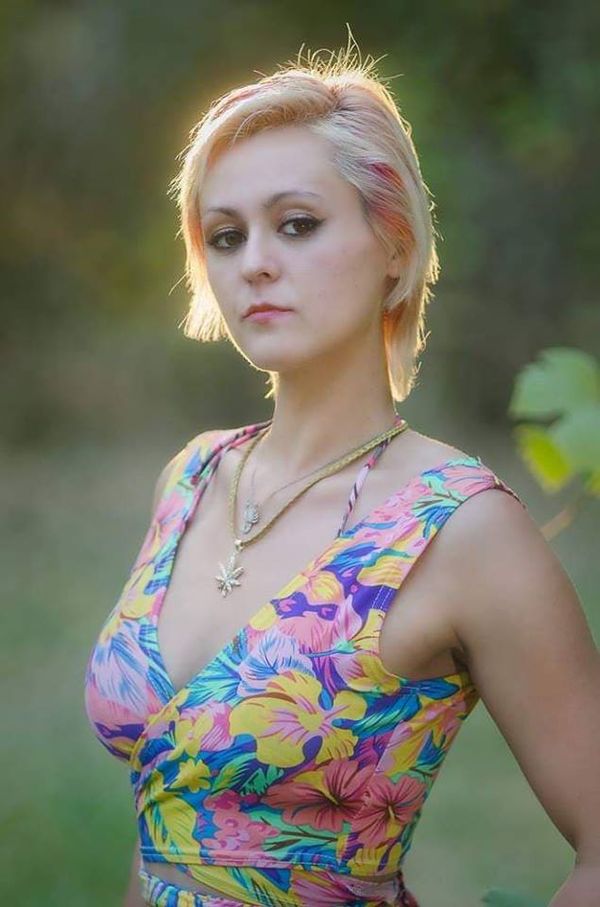 Kyla Brown died in a car crash. She is the first female to be enshrined in the PIG Graveyard. She was a model, and graces the inside cover of PIG Records' Shut the Fuck Up and Listen! Volume X. She was only 28 at the time of her passing. Rest ye in peace, oh young one. Thanks for filling our Graveyard with eloquence and beauty, just as you did when you were among the living!
---
 Victor "The Mascara Snake" Haydon
August 16th, 1948 – December 7th, 2018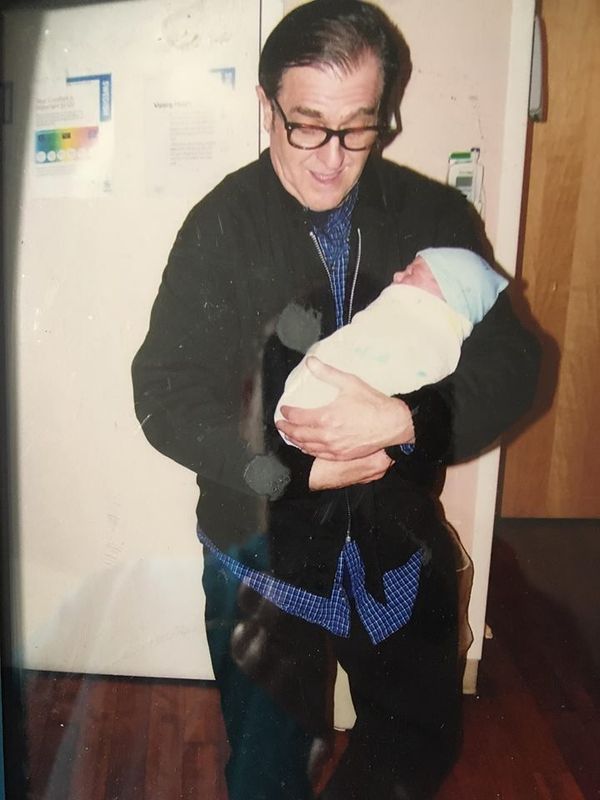 Victor was a rare, fascinating, multitalented individual. Under the name The Mascara Snake, he recorded and performed with Captain Beefheart, as part of Beefheart's Magic Band, and appeared on Shut the Fuck Up and Listen II. Victor was also an integral part of the band LSD RexXx, and Director of A&R for PIG Records from the label's inception in 2007 until his death. (Victor hand-picked Jason "Potbelly" Rodger to succeeded him Director of A&R.) PIG Records has plans to reissue the Mascara Snake and LSD RexXx recordings that it owns. Victor had a label of his own, Alchemy Records, and he broke such bands as Neurosis, Melvins, and RKL, and launched Poison Idea to the next level. He was the founder of Maximumrocknroll's Gilman club in Berkeley, California. 
   Victor was also a fine visual artist. He created album covers for many of the bands he worked with, as well as for Potbelly, and for Ever Rat Records' Senseless Death compilation (North American version). He also worked with Absolut Vodka, and some of his artwork for the company can be seen in the Absolut Museum in Sweden. "Absolut Washington" was perhaps Victor's best-known work. He collaborated with best-selling author Pamela Des Barres on a number of projects. Victor and PIG founder David Ulysses Portnow published the book Twisting Through the Fifth World. 
   Sadly, Victor died as a result of injuries that he received when he was run over by a minivan. Fifty percent of his ashes are on display in Pamela's home, while the other fifty percent keep his spirit in the mix at the offices of PIG. We hope to have his ashes exhibited in an art museum someday.
---
Rontrose Heathman
December 23rd, 1967 – August 18th, 2020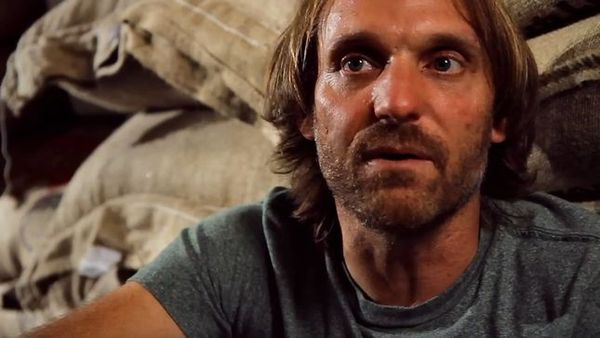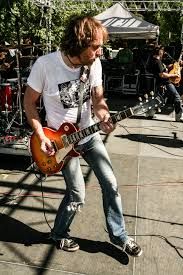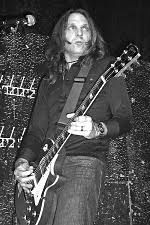 Seattle guitar hero Rontrose Heathman, of the infamous Supersuckers, left the building August 18th of 2020. In addition to his fame garnered through the Supersuckers, he was also well-known for writing the song "Psyched Out", which was featured in David Zucker's movie BASEketball, starring Trey Parker and Matt Stone of South Park fame; as well as for composing for the television show Deadliest Catch. While PIG Records would like to claim ownership of the Supersuckers, one of Seattle's greatest bands ever, we cannot! Rontrose does qualify for entrance into our graveyard, however, due to his participation in Guns of Nevada's album Damned and Adored (which can be found here). Guns of Nevada was a fantastic Seattle band in its own right. Unfortunately, they broke up long before their deserved fame arrived. 
   PIG founder David Ulysses Portnow recalls a time when Rontrose stayed at David's house for three days. "The guy was such a gentleman. He was on Midwest time, so he woke up before me. When I crawled out of bed, I found him on the couch, giving my ten-year-old son Max a guitar lesson. Max was so excited to be learning from a celebrity." 
   David also tells of Rontrose joining the entire Portnow family for Thanksgiving dinner that year. "Rontrose enjoyed everything but the tofurkey. Like me, he was wondering what the fuck this horrible mound of tofu was doing at the Thanksgiving table. Nothing against my brother's vegan ex-girlfriend, or tofu, but for the Pilgrims' sake, at least make a homemade vegan dish. Rontrose was never able get over the fact that it was turkey-flavored tofu in the shape of a turkey. He said he was going to write a song about it, but passed before having the opportunity." 
   Rontrose's death was very sudden and unexpected, and shocked the Northwest music scene. At the time of his departure, he was playing with an up-and-coming Seattle band called The Swaggerlies, which was put together by former Guns of Nevada frontman Earle Thunders. PIG Records is proud to say that Earle has done everything in his power to keep Rontrose's memory alive. Thank you Earle!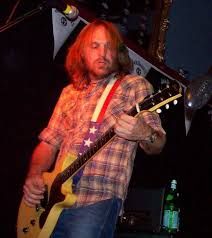 ---
Jim Sadler
February 4th, 1958 – April 22nd, 2022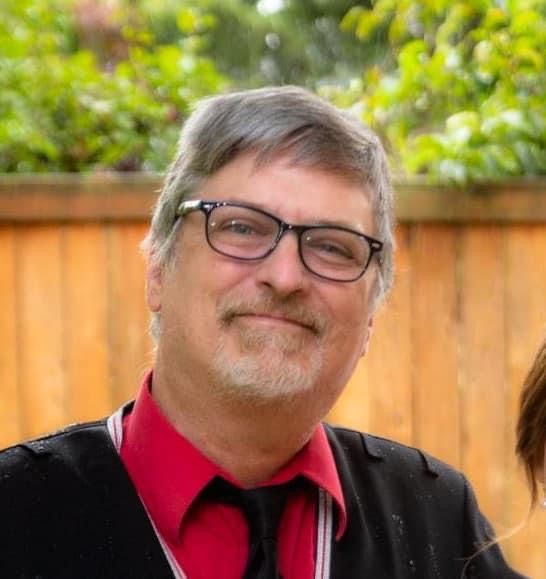 Father to Ryan and Manni.
Graphic designer – he designed the artwork for many CD covers.
Musician – keyboards, guitar, and bass.
Motorcycle enthusiast, photographer and traveler.
Jim was a thinker and a tinkerer, both musically and mechanically. He would work on motorcycles, electronics, and computers. Jim played in many different musical environments, and for loads of diverse bands, including:
The Goats
The Dehumanizers
Pamela Des Barres
Howling Hound Dog
Monkeys With Machine Guns
Mercury Four
The Soul Proprietors
F-Holes
Citizen K
Flyin' Saucers
The Deep End
Go Dog Go
Vis-sVis
Sex Therapy
Doghouse Peepshow
The Beehives
Rocky Horror pit band 
Studio musician – featured on many different artists' recordings, and on film and video soundtracks.
Above all, he was trustworthy, kind, caring, dependable, and a good friend . . .
He will be missed by many.
Rock On Jim 🌞
– Infra ED –
   Jim's musical talents are featured all over the PIG Records catalog. He was the driving force behind The Goats; studio bass player for Pamela Des Barres and The Dehumanizers; played with Howling Hound Dog on A Tribute to The Dehumanizers—Retro As Hell; and led Monkeys With Machine Guns on The Zombie Pit Compilation. All four titles can be found on PIG Records' Bandcamp site.